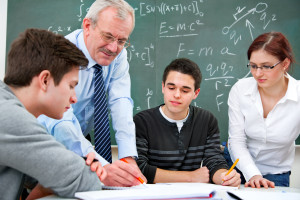 The school year is winding down and that means parents don't have long to figure out how to cover the balance of their child's tuition. If you have students in your Florida private school, from low-income families, partially funded by a scholarship program, AAA would like to partner with you to help close the gap these parents, so often, can't cover themselves.
The AAA Scholarship Foundation received a late donation and is required to distribute this money as a 2014-2015 scholarship to eligible low-income students attending Florida private schools. We have until June 30, 2015 to distribute this money, so time is not on our side. If your school has a student that you think would be a great fit for our foundation, we'd love to hear from you!
The deadline for our scholarship (similar to the Step Up for Students scholarship) is May 29, 2015 and right now, we are waiving the application fee. If you have students who missed a Step Up for Students deadline or received a partial scholarship, they should apply with us now. Applications are available on our website, or feel free to contact us directly for more information on how we could potentially help your students.
AAA is a customer-service driven, student-focused organization. We work to maximize the dollars available for scholarships by keeping our overhead low and focusing our efforts on our core mission, helping students succeed.
We believe that parents know their children best and we trust that they can decide the learning environment that best suits their children's needs. We would love to partner with a private school that thinks the same way, and establish a partnership beyond just the 2014-2015 school year.
Since 2002, the AAA Scholarship Foundation staff has been working in the school choice movement to help eligible low-income students afford to attend the schools that best fit their learning needs. We do this by administering Tax Credit Scholarship Programs in Florida, Georgia, Arizona, Alabama and Pennsylvania.
Our belief always has been, and will continue to be that "access to quality education should not be dependent on a family's zip code."