AAA Scholarship Foundation (AAA) has re-opened its 2023-2024 school year scholarship application for underserved Nevada students who were in jeopardy of losing their Nevada Educational Choice Scholarship and subsequently, would have been forced out of the educational setting that their families had chosen for them. We are honored to be able to serve these families and provide them with scholarships so that their children can continue to attend the schools that work best for them.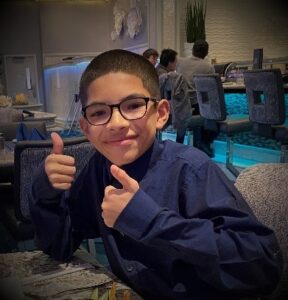 We have agreed to use our legally allowed scholarship reserves to fund the gap created by an oversubscription in the scholarship program while Governor Lombardo and the Nevada Legislature work together on their shared commitment to the current scholarship students that they will continue to have access to scholarship funding for the duration of their K-12 education.
In the prior Legislative Session, we asked the Legislature to increase the statutory tax credit cap for the Nevada Educational Choice Scholarship Program (NECSP) from $6.65 million to $25 million due to the demand from economically struggling families for this life-saving initiative. According to recent reports, the overall enrollment in the NECSP last school year exceeded the current tax credit cap capacity by approximately $3.5 million and without additional funding there is insufficient capacity to continue to provide scholarships to all of the renewing students.
Reserve Funds: In prior years the Nevada Legislature allocated one-time bonus tax credits and all scholarship granting organizations (SGOs) were cautioned by the State to not utilize these monies in a way that would result in over enrollment of the program. In 2017, the Legislature passed legislation that required all organizations to budget their donations so that they could reasonably assure students would be funded until they graduated high school. And in fact, if SGOs did not comply, they would have to refund their donations to the state. The law that required SGOs to refund these monies was removed from law in a subsequent session. Although that specific legislation was ultimately amended, the caution not to oversubscribe the program from one-time bonuses remains.
Nevada Department of Education (NDE) and State Treasurers office provided guidance during a meeting with SGOs on 6/08/2017 that contributions from the one-time bonus credits be utilized in a fiscally prudent way in order to provide underserved students with educational continuity and to help ensure that the scholarship program remained fiscally viable over time. The NDE was also very clear to the SGOs about the dangers of oversubscribing the scholarship program with contributions from one-time bonus credits.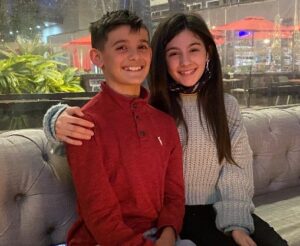 We have followed state guidance and law, as well as proper budgetary guidelines as mandated by the state of Nevada and retained a portion of one-time funds to reasonably assure our current students will have a scholarship for years to come by maintaining a reserve fund. The need to maintain a reserve fund was indisputable at the Interim Finance Committee (IFC) meeting on Wednesday. The NDE, the State Legislature and AAA believe it is crucial to prepare for budget emergencies and to ensure fiscal stability and educational continuity, which is why AAA has worked to reserve sufficient funding to allow our student population to remain relatively stable once the one-time bonus credits ended.
Issuing of tax credits: Under state law and regulations, this program's tax credits are issued first-come, first-served by the Nevada Department of Taxation (DOT). We have always followed the application process according to the laws and regulations. This year, all SGOs were instructed by the DOT on 6/6/2023 that tax credit applications would only be accepted in-person or by mail beginning on 6/15/23 and that no emailed applications would be accepted. Accordingly, we and various other SGOs submitted the tax credit applications at the DOT office at 8:00am on 6/15/23 as instructed. We had no special knowledge of how the DOT would decide to prioritize the granting of credits to applicants.
In our experience from other states when demand for tax credits is over and above the supply, some program regulators have chosen to treat all applications received on the first day as first-come, first-served and prorate them accordingly. Other program regulators allow tax credit applications to be emailed (as the NV DOT has in the past), with one application attached per email, granting them in the order received. That process allows for a more random distribution of the limited supply of credits. We encourage the NV DOT to re-examine their current tax credit submission process in the future and to consider alternatives.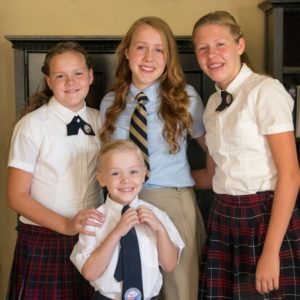 The legislature is responsible for the amount of funding available for scholarships, not AAA. Our mission is to provide educational opportunities for those who cannot afford them, and it saddens us that any child will face losing a scholarship and disrupting their education. However, we are not responsible for the lack of funding that the legislature has established for this program.
During the 2023 Nevada Legislative Session, the Legislature failed to pass a bill that would have increased the amount of tax credits available under this program, consequently reducing the number of low-income children that could receive scholarships from the $6.65 credit cap for this upcoming school year. The current tax credit cap is about $3.5 million below what is needed to serve all returning students and does not provide the opportunity for siblings to be served as well. At no time were we aware that three of the six approved SGOs did not have reserve funds as was directed by NDE.
Transferring students: As was provided previously to the NDE and to the IFC in written and spoken testimony on Wednesday, 8/9/2023, we had planned to accept a limited number of transferring students from other SGOs who wished to apply with us. The number of transferring students' scholarships was limited as reserved funds must be maintained to ensure stable funding for our current students over time. At the IFC meeting, the committee indicated they did not want to see any eligible returning student denied funding and they committed to work in the future to assure there is always funding for current students. Members requested that AAA use the funds they reserved for their students' future needs and provide scholarships for all eligible returning students this year. With this commitment from the committee, that they will assure current students will always have access to funding for the duration of their K-12 education, all interested transferring students can apply with us here: https://www.aaascholarships.org/parents/nevada/
It is important to know that the program will continue to be oversubscribed based upon the existing $6.65 million tax credit cap and we will hold the Legislature to their word that no eligible current student will ever lose their funding in the future.
We have always followed the guidelines and processes put in place by the state and diligently worked to be a fiscally responsible steward of our donors' contributions. In fact, we have earned the Platinum Nonprofit Seal of Transparency, the highest level of recognition offered by Candid, the world's largest source of nonprofit information. Additionally, because of our strong financial health and ongoing accountability and transparency, we have earned a Four-Star- Rating from Charity Navigator, America's largest and most-utilized independent charity evaluator. This is the highest possible rating and indicates that our organization is using our donations effectively based on Charity Navigator's criteria.
We look forward to working with the Legislature and Governor Lombardo to strengthen this life-saving program so the at-risk students that need other educational opportunities to thrive and succeed are served.
Click here for our press release