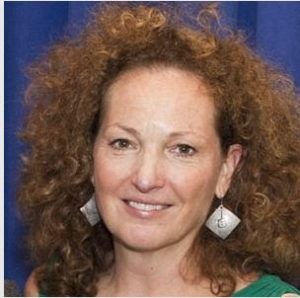 It is with great sadness that we announce the passing of our dear friend, colleague and tireless advocate for disadvantaged students, Cheryl Hillen.
Cheryl began her advocacy for quality k-12 educational options for all students back in the early 1990s. Even after she was diagnosed with an aggressive form of brain cancer, she never stopped fighting to end the vicious cycle of generational poverty.
As Director of Corporate Relations for AAA, Cheryl communicated the need for businesses to invest in the economically-disadvantaged communities they serve. Her work remains a critical factor in AAA's continued success and growth.
Prior to her work with AAA, Cheryl founded Project Education and served as Director of Development at the Alliance and Advocates for School Choice (2004-2008); Vice President at Children First America (2000 – 2004); Director of Development at Citizens for a Sound Economy (1990 – 2000); and Vice President at D.C.-based government relations firm, Valis Associates (1986-1990). Prior to that, she worked on political campaigns and on Capitol Hill.
Cheryl was originally from West Virginia and attended the University of Kentucky where she majored in political science. She is survived by her children, Marga Franklin and William "Woody" Franklin, mother, Nancy Hillen, sisters, Cathy Hillen-Rulloda and Cindy Hillen and brother, Alex Hillen, along with a large, loving family of aunts, uncles, nieces, nephews, and cousins
We re-dedicate ourselves to continuing Cheryl's legacy. Our loss is heaven's gain. We will forever miss her.
Please read her full obituary here.